Normally, I don't really do this kind of stuff, but …
Finals!!!
woooOOOOOOOOOOOOOOOOOOOooo!!!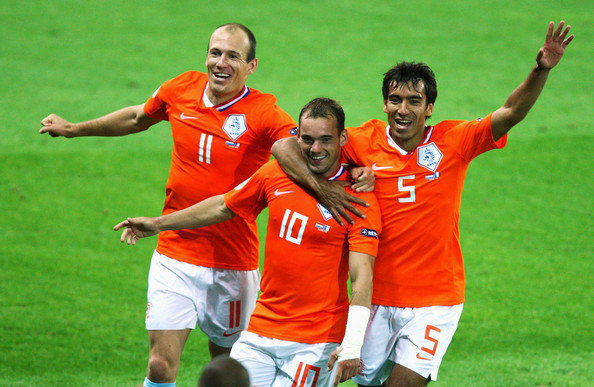 Holy crap, that was a tight game. First a beautiful goal by van Bronckhorst. Then the equalizer by Forlán just before the break. Then a hideous goal by not-Sneijder, but he gets the point anyway, quickly followed by Robben's header. And then in overtime they still almost manage to blow it when Pereira makes it 2–3 and then drama in the rest of the overtime! OMFGWTFBBQ!!111!!ELEVENTYONE!!!
Netherlands – Germany finals incoming!